Remembering the greatness of the 1990's
"The Last Dance," a 10-part documentary event featuring the untold story of Michael Jordan and the 1997-98 Chicago Bulls championship season, is now coming to ESPN on April 19.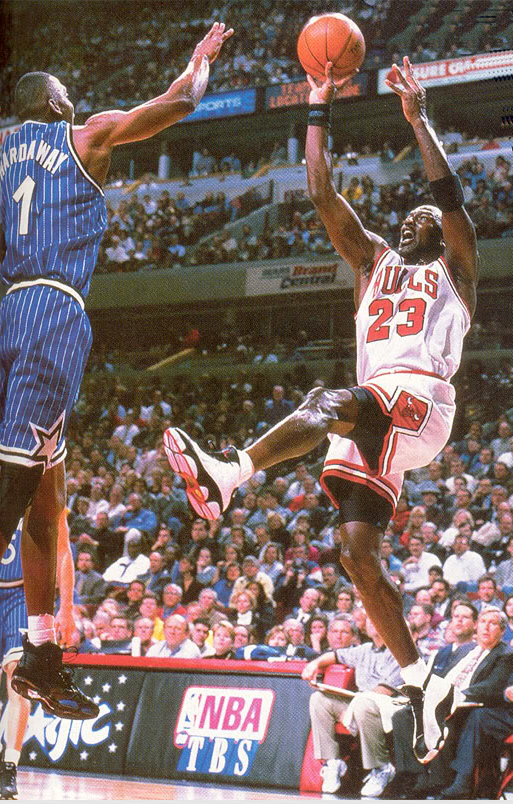 Due in part caused shelter-in-place measures across the country, the documentary has moved from the original launch date of June 2.
Leading up to the premiere, our NBA experts look back at the magical run by Jordan, Scottie Pippen, Phil Jackson and the NBA's team of the 90s.
What's the greatest legacy of the Bulls' dynasty?
Marc Spears: The dominance was extraordinary, memorable and special. There were some other great teams at that time, but it didn't matter. To be so dominant with two different supporting casts led by Michael Jordan and Scottie Pippen through two runs was stunning.
Kevin Pelton: Marking the transition from the NBA of the 1980s — growing in popularity, but still not yet fully professionalized — to the more polished modern league we now know. That change is symbolized by the Bulls' mid-dynasty move from venerable Chicago Stadium to the corporate United Center, but it also includes the first $30 million player salary for Jordan, widespread adoption of Bulls-style player intros and massive media attention, to name a few.
Kirk Goldsberry: Jordan's reformation of superstardom. Magic and Bird were sports stars, but Jordan was an international icon. He showed the world that hoopers could be global forces and brands unto themselves. All of today's biggest stars are trying to "Be Like Mike" in that regard, but only a few can even come close. It's gotta be the shoes!
Nick Friedell: Jordan and Pippen were 6-0 in NBA Finals and never let a series go to seven games. Pure domination when it mattered most. Out of all the things they accomplished together — that stat stands alone as something we'll never see again.
Chris Herring: It may not matter to some, but I think it's noteworthy that we haven't seen another three-peat with a fully homegrown trio of top players since the Bulls' first title run. Good chance we never do.
Which three-peat run was better: 1991-93 or 1996-98?
Goldsberry: The second, because we appreciated it more following Jordan's first retirement period. After he came back from baseball, there was just this crazy energy around him and the team. If it's true that absence makes the heart grow fonder, then Jordan's first retirement made the entire basketball world appreciate his greatness even more.
Pelton: The second three-peat. Some of the difference in terms of sheer numbers (a combined 203 regular-season wins to 185 in the first three-peat) can be explained by a top-heavy league after expansion and the discovery of the value of tanking, and my all-time team ratings put the 1991-92 and 1992-93 Bulls over the second and third title teams the second time around. Still, the 72-win 1995-96 team was so dominant as to give the second three-peat the edge.
Friedell: The second one stands out to me because of the quality of teams the Bulls had to get through. They beat the Shaquille O'Neal-Penny Hardaway Orlando Magic in 1996 after losing to them in 1995. They beat the Shawn Kemp-Gary Payton Seattle SuperSonics in the 1996 Finals. The Reggie Miller-led Indiana Pacers took them to seven games in the 1998 Eastern Conference Finals. The John Stockton-Karl Malone Utah Jazz gave them a battle in two straight Finals. The competition in the later years was just better.
Herring: The second. Aside from the Bulls having a higher winning percentage during those years (and breaking the single-season wins mark), Jordan and Pippen were considerably older, which made their play only more impressive, and more rooted in cerebral qualities. There were better athletes than the Bulls, but you weren't going to find a team with a higher collective IQ.
Spears: I guess the question would be who would win in a game? I was a big Horace Grant fan. But Dennis Rodman was a unique player. I would say the latter run was better because the Bulls were more experienced, championship tested, intimidating and had a Hall of Famer in Rodman.

What is your favorite Michael Jordan memory from the Bulls' run?
Friedell: The Flu Game. That's the game that made him even more mythical than he already was. That was the thing about MJ — he always found a way. No matter how he was feeling, how he was playing in a particular game, you knew he'd find a way to come through when it mattered most.
Herring: The moments that humanize Jordan have always been the best ones. In 1996, immediately after winning his first title since returning from retirement, he collapsed onto the court, cradling the ball in his hands, and wept. He then did the same thing after walking to the locker room. The day held significance to him: It was Father's Day, and this was the first championship he'd won since his the murder of his father.
Goldsberry: This one is easy: the last 40 seconds of the 1998 Finals. Utah led 86-83. Jordan first took Bryon Russell to the rack for a quick 2 that everyone forgets, which brought the Bulls within one and secured the 2-for-1 in a huge situation. On the ensuing possession, the Jazz tried to kill clock before finally posting up Malone on the right block. Everyone knew it was coming, especially Michael, who swiped the ball from The Mailman right after the entry pass landed in Malone's hands. The Bulls don't call timeout and Jordan never passes before he goes and buries the series-clincher over Russell. That sequence exemplified the two-way clutch greatness of Jordan so perfectly and so dramatically.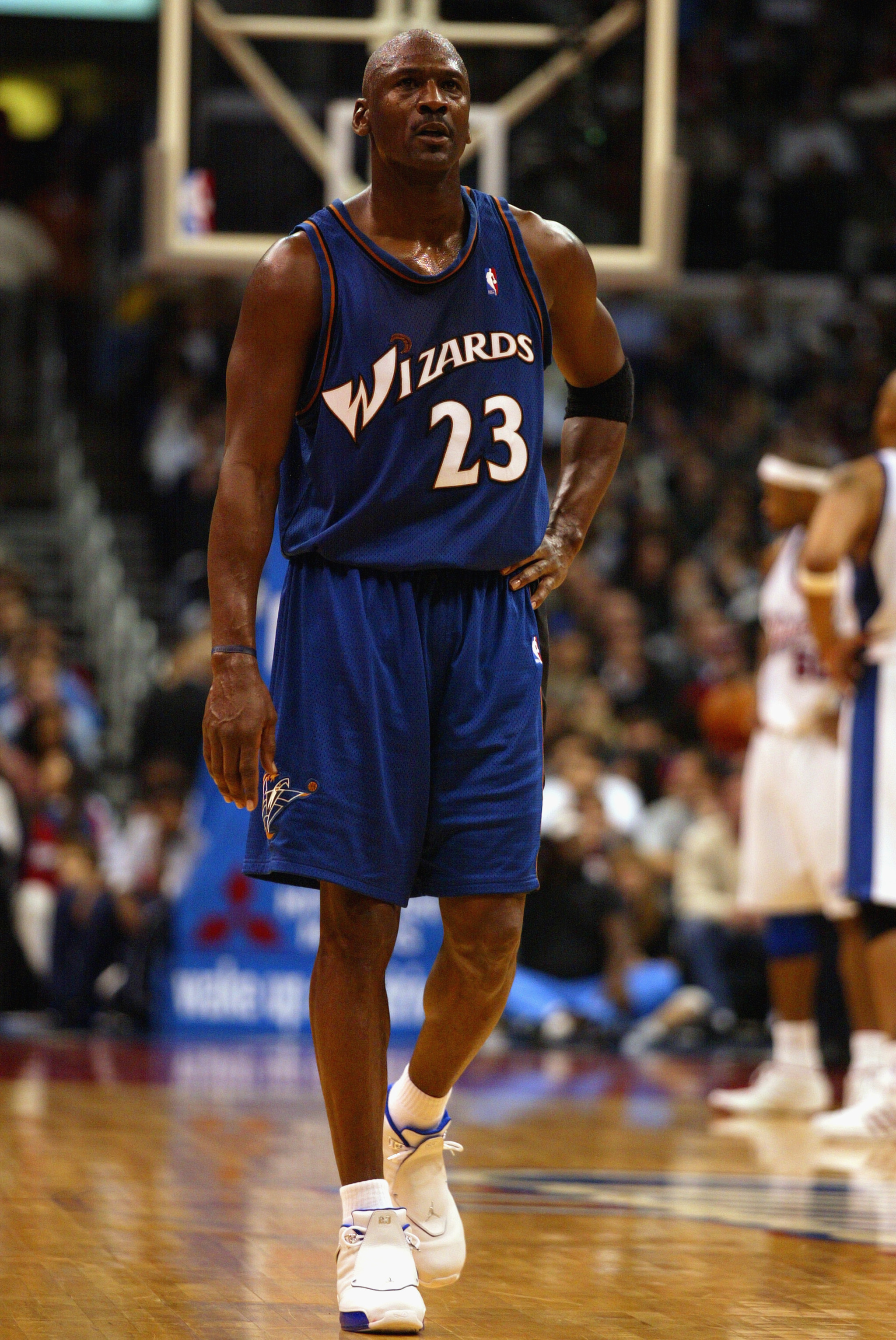 Spears: My favorite moment was when MJ hit the winning jumper after a push off from my boy Bryon Russell. I once saw Russell — then with the Denver Nuggets — and then-interim Nuggets head coach Michael Cooper argue about who was embarrassed more. Russell during the Jordan game-winner or Cooper when he was dunked on by Julius Erving in a rock-the-baby move. The Nuggets players thought Cooper got the worst of it.
Pelton: Well, Gary Payton stripping Jordan in the final seconds to seal Chicago's second loss of the 1995-96 season is my favorite memory. But setting aside my fandom, it has to be Jordan's steal and winning shot in Game 6 of the 1998 NBA Finals: about the most perfect ending to a season (and, seemingly, career) anyone has ever authored.
Who was the most unsung hero of those Bulls teams?
Herring: It's hard to point to any one guy. But Jordan attracted so much defensive attention that the hero often ended up being whoever was left open and could knock down a pivotal shot. In the 1993 Finals, that was John Paxson. In the 1997 Finals, it was Steve Kerr. Craig Hodges was a great shooter, and Toni Kukoc couldn't be left alone, either. So maybe it's best to say that the jump-shooters on those teams carried far more value than normal.
Spears: Head coach Phil Jackson. While Jackson had Jordan, Pippen and a talented roster, it must have been difficult to deal with those personalities and egos. Even the guys who weren't stars probably were treated like gods locally after they won a championship. Jackson's job probably included daily challenges off the court more than on.
Pelton: Horace Grant. Grant was an outstanding role player who was a highly efficient scorer before it was cool (his .618 true shooting percentage in 1991-92 ranked fifth in the league) and a versatile defender. Grant's advanced statistics suggest that, despite making only one All-Star team in his career, he should be a strong Hall of Fame candidate.
Friedell: Scottie Pippen. He gets plenty of plaudits for being a six-time champion — but it's never enough because of the shadow that MJ's greatness creates. Pippen was a supreme talent on both ends of the floor and found ways to change games on his own. Former teammates still revere him for the way he played and the impact he had on the team.
Goldsberry: Johnny Bach, a decorated WWII veteran and a defensive genius, who as an assistant coach was a culture driver who helped craft the Bulls' defensive identity in their first three-peat. But don't take my word for it — here's what Jordan told the Chicago Tribune: "Coach Bach was truly one of the greatest basketball minds of all-time. He taught me so much, encouraged me, worked with me and really helped to mold my professional game. Without him, I don't know that we would've won our first three championships. He was more than a coach to me. He was a great friend."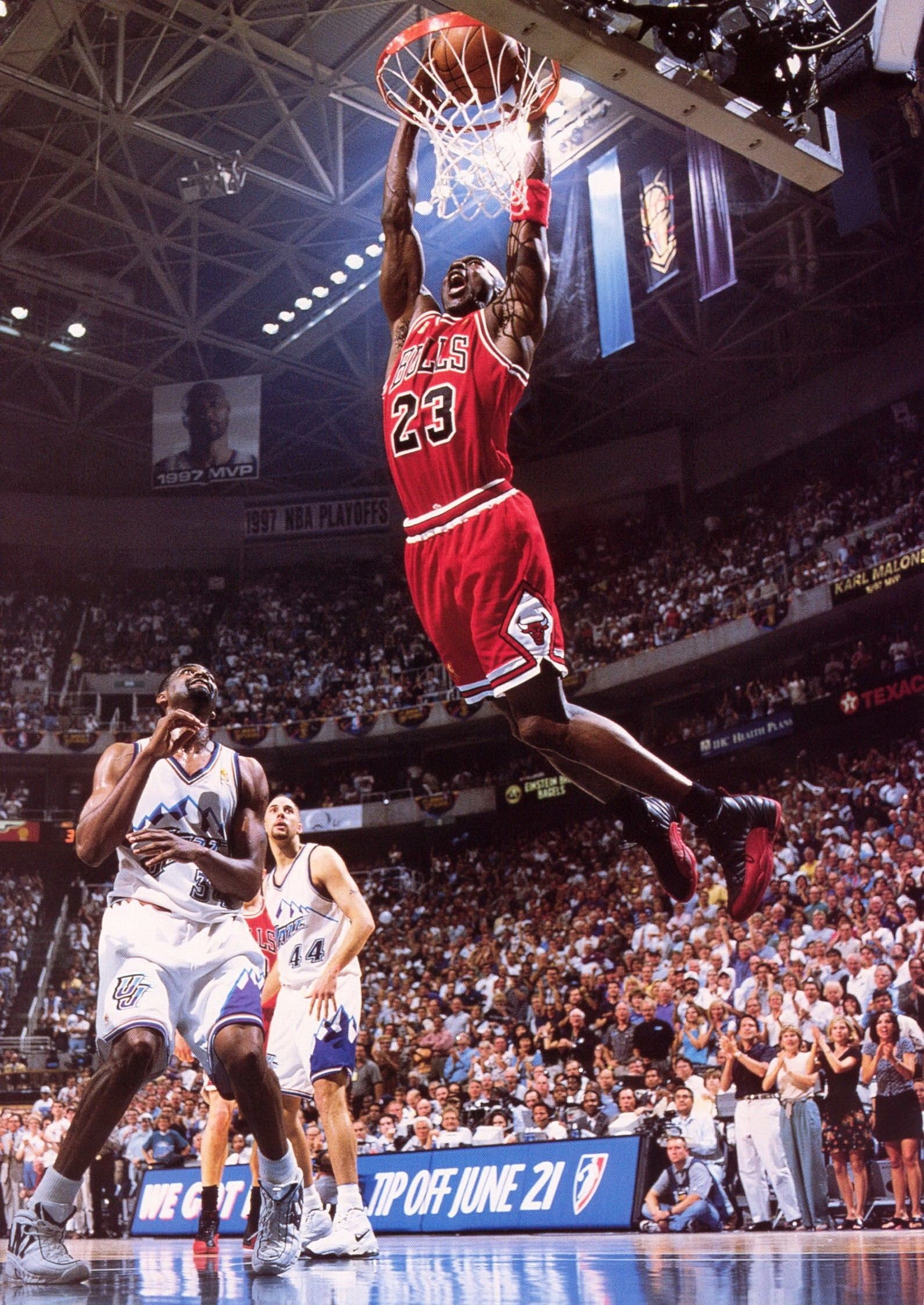 What's one thing fans who never watched those Bulls teams should know?
Goldsberry: Just how culturally significant those broadcasts were. It was like The Beatles on Ed Sullivan for a generation of us. I can still hear "Roundball Rock" in my head whenever I think of the Bulls. It really was must-see TV for the entire country.
Friedell: The aura of invincibility that team had throughout those two title runs was unlike anything I've seen since. The only sports comparison to me would be the equivalent of when Tiger Woods was in his prime in the early 2000s winning all the majors. Teams tried too hard to beat the Bulls — but the mental advantage that team held over its competition was something to behold.
Herring: How singularly dedicated the defenses were to stopping Jordan. The Detroit Pistons built a blueprint for how to go about stopping him, and when they got too old to follow that plan anymore, the New York Knicks and Indiana Pacers gladly picked up where they left off. Everything from flagrant foul rules and hand-checking to the distance of the 3-point line changed, at least in part, because of how teams beat up on Jordan.
Spears: Jordan did what he did with hand-checking. Think about that? Imagine how many points per game Jordan would have averaged and how dominant he would have been if there was not hand-checking, as is the case in today's NBA.
Pelton: The Bulls' ability to rise to the moment. They weren't unbeatable, even at their best. But they always found a way to come up with the big plays necessary to avoid a Game 7 in their Finals appearances and to win the handful they played against East foes (1992 vs. New York and 1998 vs. Indiana). Naturally, a lot of that had to do with the guy wearing No. 23.
Source:https://t.ly/qEr1n